How to Check your Oil
Your car, truck, SUV, or van's engine relies on clean oil of the proper weight to keep it running coolly, efficiently, and powerfully through Johnson City TN and beyond. Oil is vital to lubricating your engine's moving parts, keeping it from wearing, breaking down, and overheating. Ensuring your vehicle's engine has plenty of clean oil is key to keeping your favorite vehicle running right on the road for many years to come. Luckily, it's fast, easy, and free to check your oil yourself!

Checking Your Engine Oil
Checking your engine's oil supply is simple, no matter which type of vehicle you're driving. When your engine is cool:
1. Pull the hood release lever inside your car to unlock your hood.
2. Press the hood release latch under your hood.
3. Open the hood and prop it up.
4. Locate the engine ...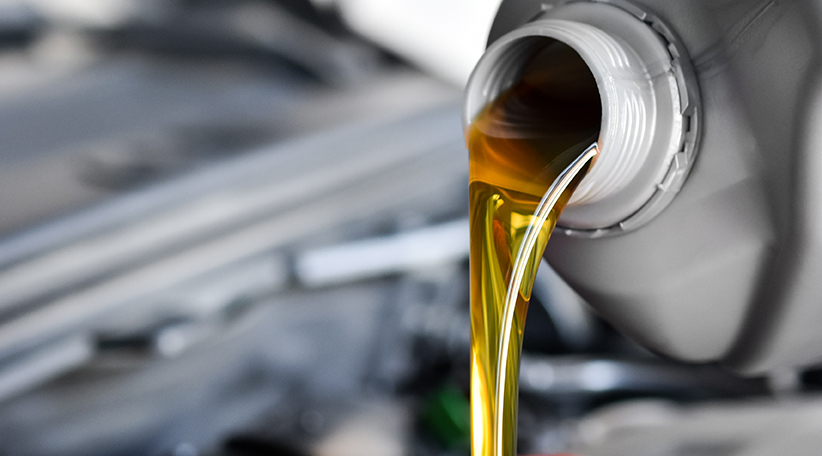 Come Check Out Our Fantastic Inventory of Used Models in Johnson City TN
Here at Champion Chevrolet, we have an excellent and vast inventory of used cars waiting for you to explore, and you can't beat these prices. We have it all from cars to trucks to SUVs no matter what you are in the market for we will work with you on an individual basis to ensure you find not only the best vehicle for your lifestyle but for your budget. We have both pre-owned and certified pre-owned (CPO) models that range from the year 2010 all the way up to 2019! Continue reading to learn more!
Certified Pre-Owned
One of the most common questions we receive from our Kingsport drivers is what does certified pre-owned mean, and the answer is simple. CPO models are newer models that have undergone a strict inspection process that is based on a point system. If materials or parts need to be ...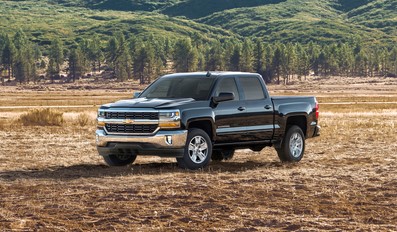 The 2019 Chevy Trax Against the Competition
When you're a Johnson City, TN driver in search of a new, small SUV, the 2019 Chevy Trax has likely caught your attention. With its stylish design and range of features, that's no surprise. But you may be wondering what else is out there, and that's why we're pitting the 2019 Chevy Trax against two of its competitors. That way, you can make an informed decision when it comes time to buy.

2019 Chevy Trax vs. 2019 Buick Encore
The 2019 Chevy Trax comes equipped with a 1.4-liter turbocharged ECOTEC engine. With 138 horsepower, the output of the 2019 Trax is similar to that of the 2019 Buick Encore. Both models will provide you with a surprisingly efficient yet performance-driven ride. When it comes to customization, though, the 2019 Trax shines through. That's because the 2019 Chevy Trax can be...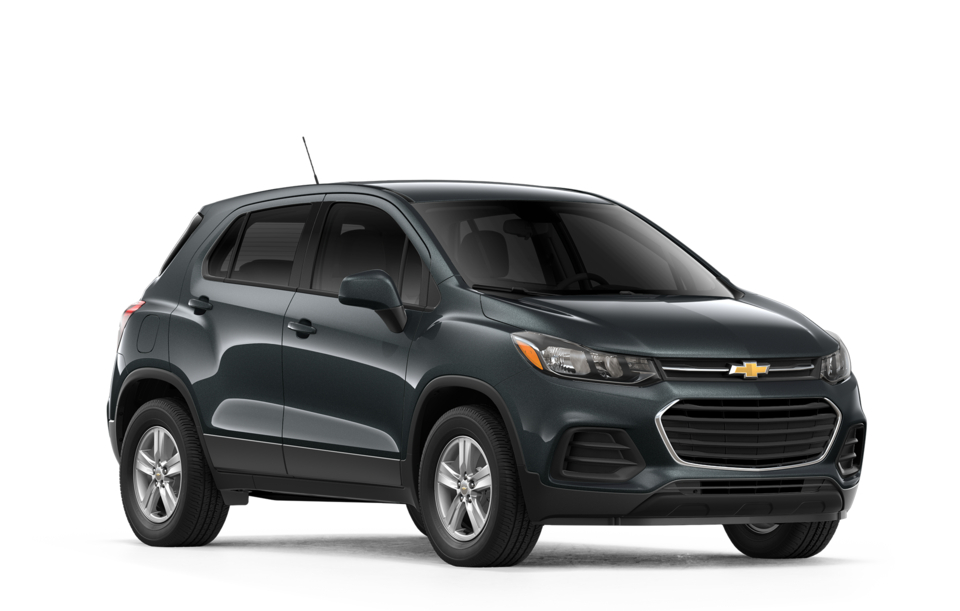 Tri-Cities Corvette & Camaro Car Show
If you're looking for something to do the weekend of September 20th, the Tri-Cities Corvette Club is having their annual car show, and our dealership is happy to host.

On September 21st, our dealership will be hosting a myriad of Corvette and Camaro models for the Tri-Cities Corvette Club Corvette & Camaro Show. Starting at 11:00 am, you'll be able to see some pristine and exciting models of what many consider to be the greatest American cars. With Vickymons Concessions on-site for food purchase, this event is shaping up to be one exciting Saturday.
Details are:
• $25.00 Registration Fee
• Dash Plaque and Event Shirt for the First 100 Entries
• Door Prizes, Including a Cash Drawing

Whether you're a classic car enthusiast, or just enjoy getting out and enjoying the Johnson City, TN community, yo...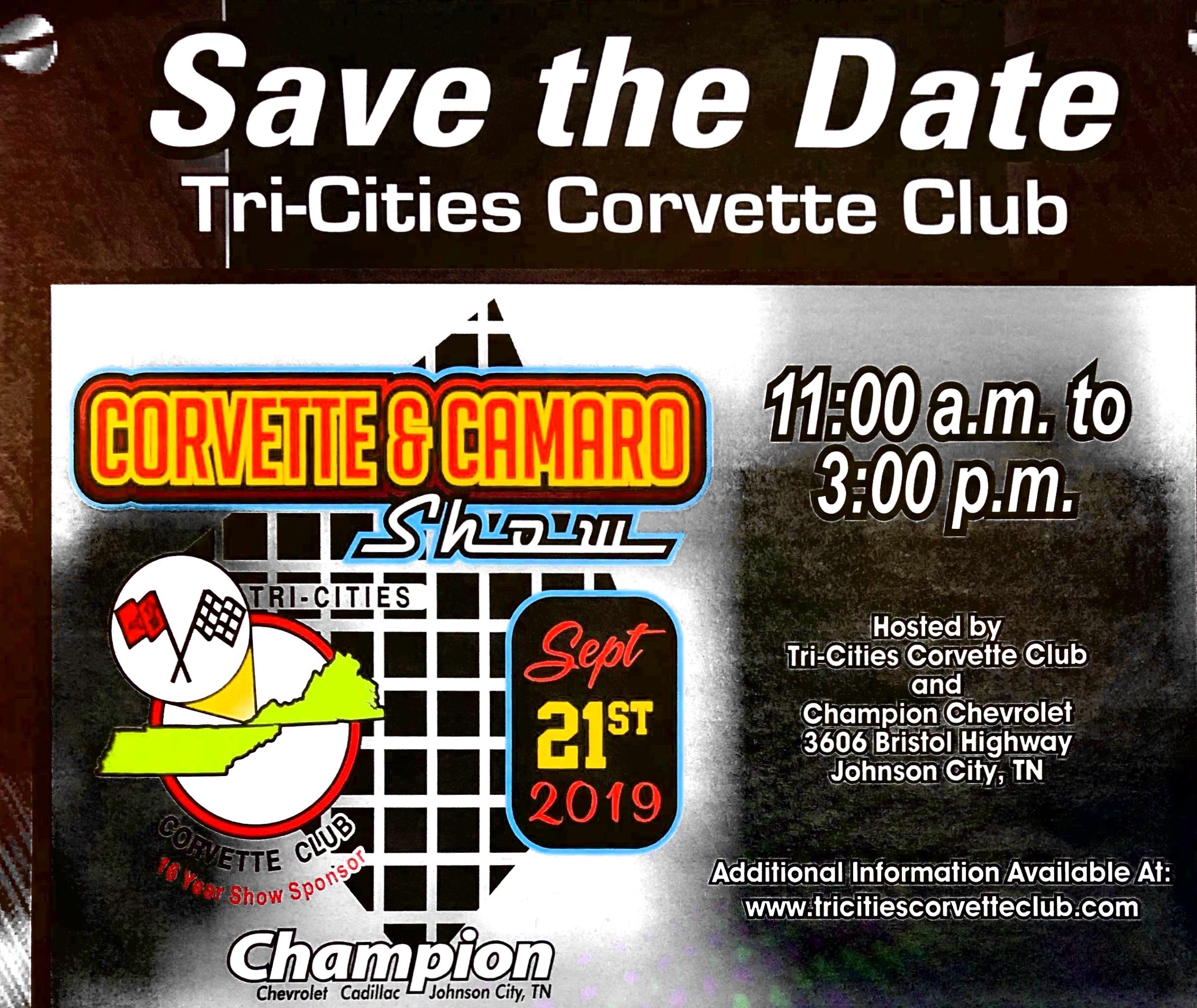 Champion Chevrolet Offers a Free Multi-Point Inspection with Every Service Visit
You already know that, to keep your vehicle running like new, regular maintenance is a must. Keeping up with the little items now can save you big problems further down the road. That said, you also know that things happen. The unexpected creeps up on us and that's just the way life is. Fortunately, the expert service technicians here at Champion Chevrolet are prepared for the unexpected. So, whether you need standard service, or something a little more serious, you can come to us with confidence, knowing we'll have you back on the road safely and as soon as possible.
Preventative maintenance goes a long way. That's why, no matter your reason for visiting our Chevrolet service department, your vehicle will be treated to a complimentary, comprehensive inspection. Even if you just need a sim...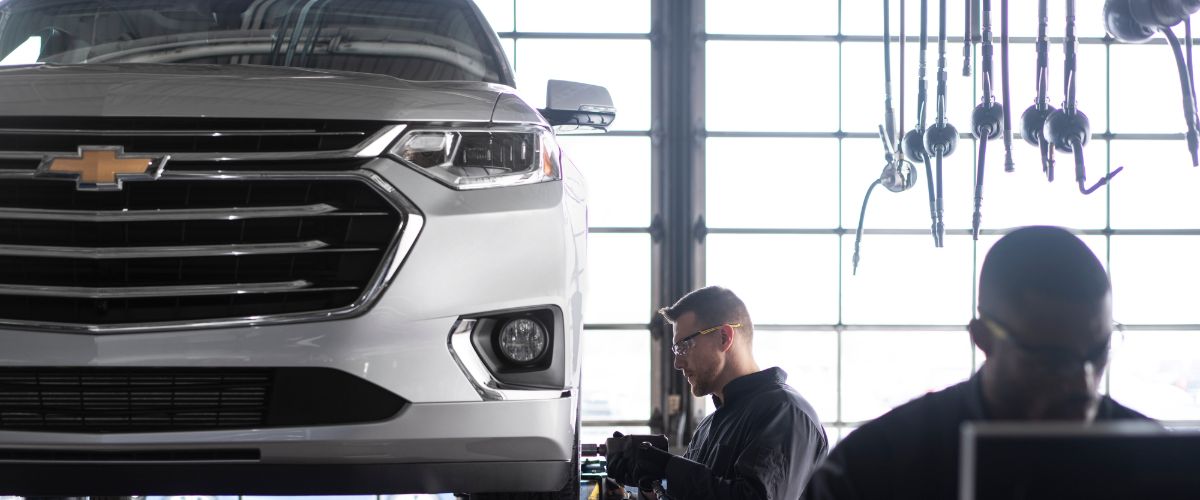 Planning a Summer Road Trip? The Chevy Colorado is Ready to Carry You to Adventure
Planning a Summer Road Trip? The Chevy Colorado is Ready to Carry You to Adventure
Summer break always seems to go by too fast; but, for now, there's still lots of season left to enjoy. That means there's time to make the most of it by finishing up that personal project, exploring the outdoors, or finally setting off on that road trip you've made plans to make plans for.
If a road trip is on your to-do list, having the right vehicle for the occasion is critical to a successful journey. When you picture the ideal vehicle for your voyage, many people probably think of crossovers, SUVs, or hatchbacks. These are all solid choices, and if you have a large family, three-rows of seating is a must. For everyone else however, there's one vehicle that is often overlooked: the mid-size pickup.
Trucks ...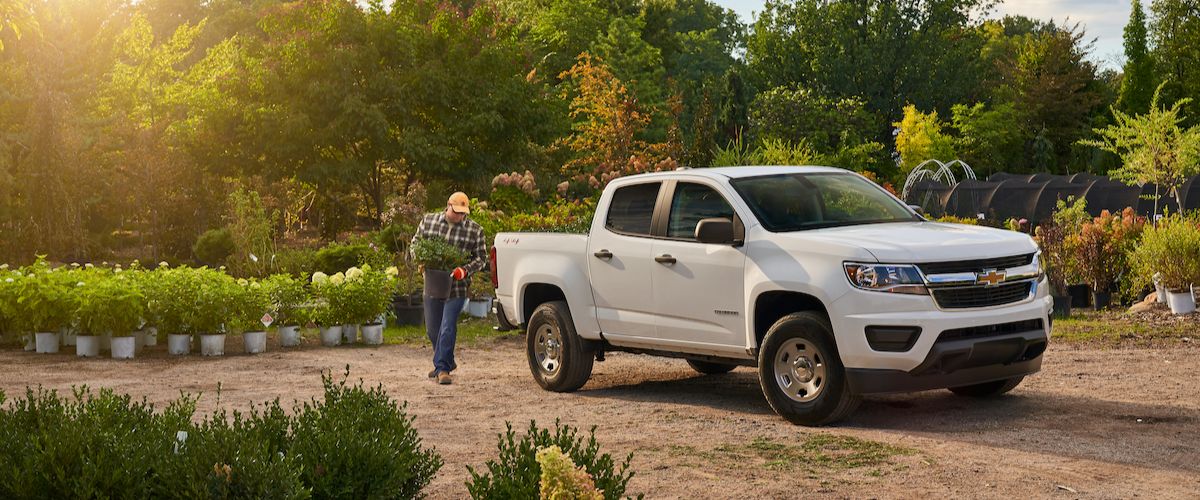 Should I Buy Used or Lease a New Chevy?
Let Champion Chevrolet Help You Decide Whether Buying vs. Leasing is Right for You
You're headed down the road from Kingsport toward your next new or used car. You did your homework beforehand. You made the most of resources from auto industry authorities, checking out websites like Kelley Blue Book and Autotrader, looking at model research, expert and consumer reviews, rankings by the pros, and even an in-depth comparison or two. You also explored our website, browsing everything from Chevy Camaro sports cars to Chevy Silverado 1500 trucks and Chevy Equinox SUVs. Best of all, you took that test drive, and it was everything you'd hoped for.
Now that you've made the big decision, it's time to make an even bigger one. Should I lease my next vehicle or buy it? There's a lot to consider either...

Tour the All-New Chevrolet Silverado 1500 Here in Johnson City TN
Eight-plus decades of American engineering masterwork has returned to northeast Tennessee in a full-size, light-duty pickup truck redesigned inside and out. All-new for 2019, Chevy Silverado 1500 has stayed true to its tradition, one that nods to its roots in 40 years of the celebrated Chevrolet C/K.

Check out the line, and you'll find a work truck ready for every job, whether you need a no-frills hauler or a family mover with a few luxury touches. Trim options range from WT and Custom at base trims to Custom Trail Boss, LT, and RST at the midrange and LT Trail Boss, LTZ and, High Country at the head of the pack. So, what do we truckers have to look forward to here in Johnson City?

For one, a brand-new platform. Chevy incorporated a steel frame, fully boxed, weighing 88 pounds less, more r...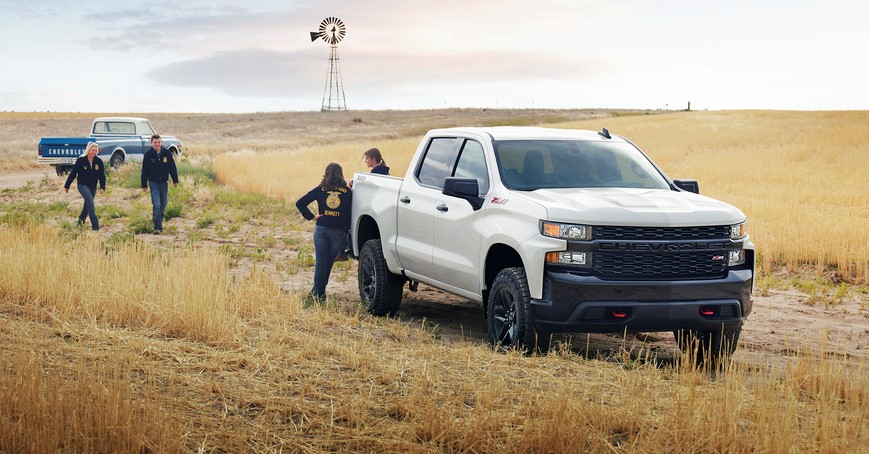 What General Features Can I Find on the Newest Chevy Equinox?
With such a robust selection of SUVs, a solid standout in the lineup is the Chevy Equinox. With two rows of seating and 63.9 cubic-feet of total cargo capacity, this compact SUV has the space to fulfill the needs of Tennessee families of five or fewer members. If that sounds like your family, you may benefit from your next SUV upgrade being the new Chevy Equinox. You can find yours in the showroom at Champion Chevrolet, serving Bristol, TN, or online.
In addition to the cargo capacity and seating, the Chevy Equinox offers three engines that produce excellent performance capabilities from 3,500-pound towing, 39 mpg highway fuel economy, and 252 horsepower. While performance and space are crucial components of the driving experience, so is knowing you have the tools to make each trip excitin...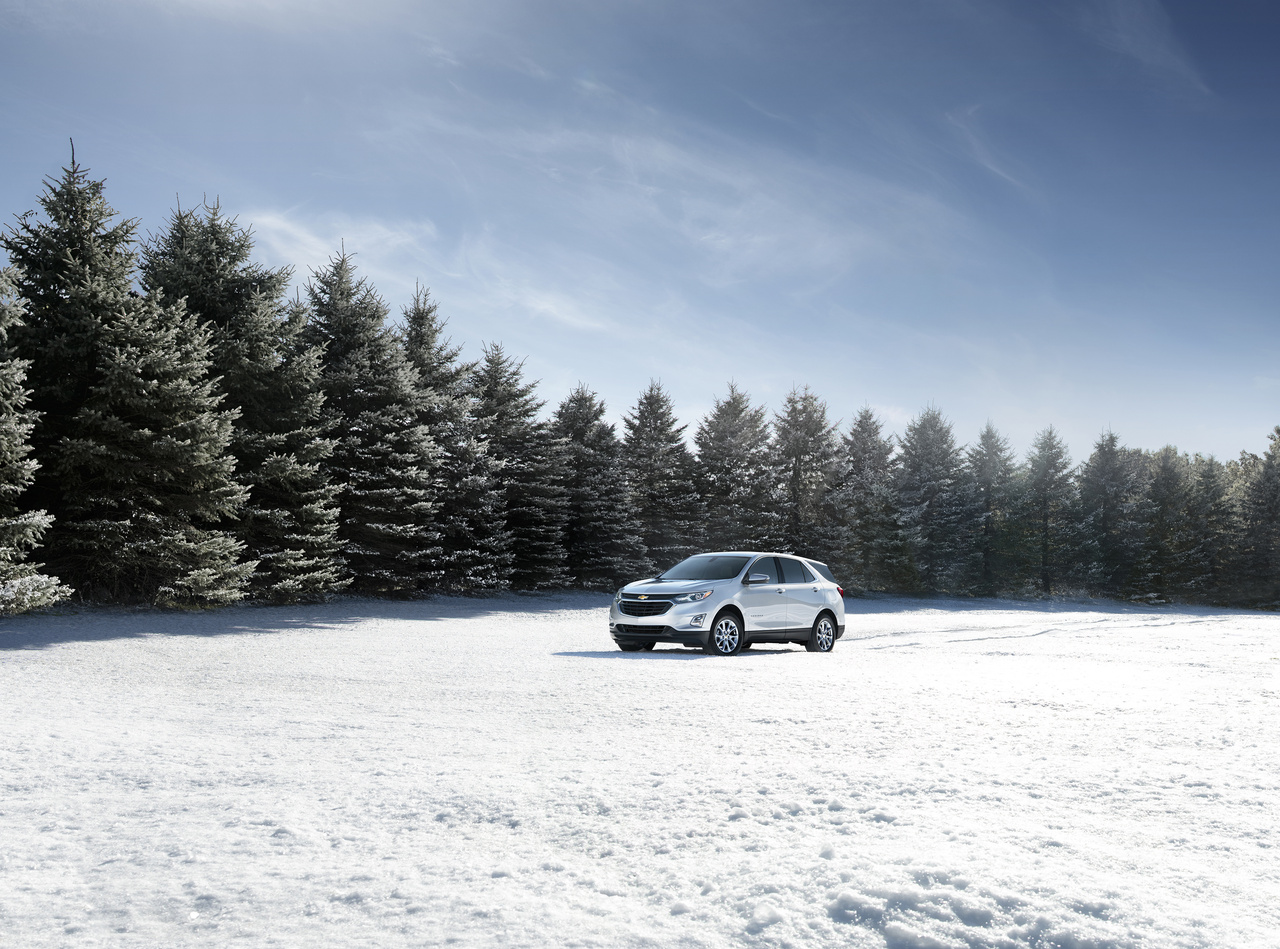 Chevrolet Service Center in Johnson City
When you want your vehicle to run its best for a long time, you will need to make sure you get the routine maintenance and repairs that it will need. Our trained technicians are here to make sure you have a reliable place to bring your vehicle, leaving you to feel confident whenever you get behind the wheel.
What Kind of Routine Maintenance Will I Need?
You are not alone if you have this questions as there are many drivers who are also unsure of what the need done and how often they need it.
The services that you will need include oil changes, tire rotations, brake inspections, and other similar inspections that look over pieces that see a lot of wear while driving. These are some of the most essential parts to check because they decide how smoothly your vehicle will feel while you are beh...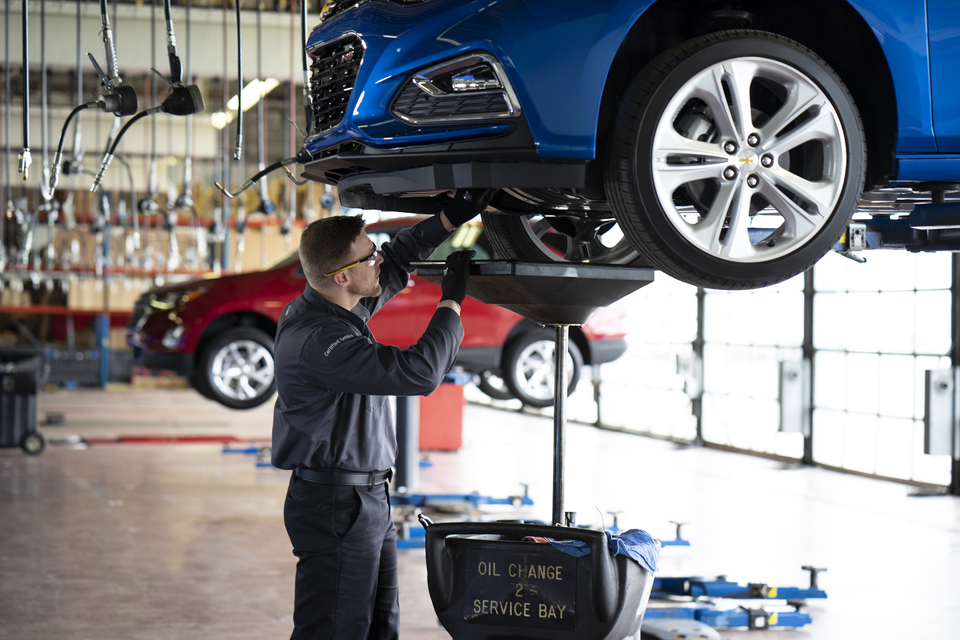 A 2019 Chevrolet Silverado 1500 for Every Driver
Versatile and capable are two of the most popular words you will hear when describing the 2019 Chevrolet Silverado 1500. There are many trucks that give you the basic assortment of features, but the 2019 Silverado 1500 goes further by offering you just about anything that you could want. Even if you are someone who doesn't think they want a truck in their life, it is worth taking a look at this one.
A Diverse Array of Trims
Your options start with a varied selection of trims, allowing you to choose between the most basic and the most advanced trucks. The range of trims from base to top are:
• Work Truck
• Custom
• Custom Trail Boss
• LT
• RST
• LT Trail Boss
• LTZ
• High Country
Even if you choose the Work Truck, you will be getting some of the most advanced features, leaving the trend of uncomfor...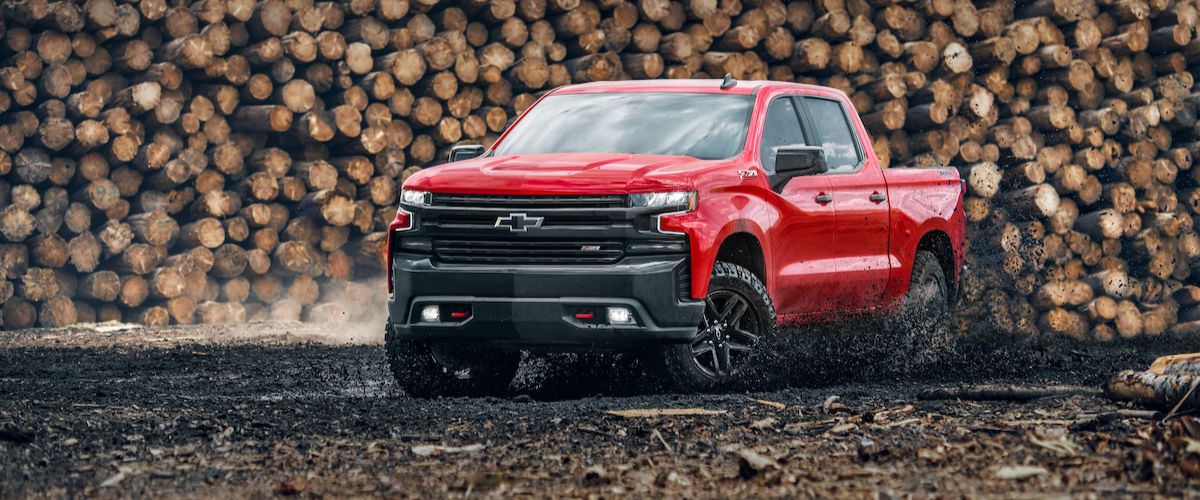 Discover the Dependability of a New Chevrolet Equinox
Discover the Dependability of a New Chevrolet Equinox

Nowadays, finding a car you can count on in the long run is an increasingly trying task, especially when you look to the SUV segment. Sure, there's plenty of SUVs for sale out there in the greater Johnson City, TN area, but when it comes to finding one that'll serve you well for years to come, it's a considerably trickier decision. Luckily, the new Chevy Equinox outstanding in terms of overall dependability, and we'd love to show you why so many Tennesseans adore it here at Champion Chevrolet.

Now, it's hard to put a real quantifiable measure to dependability to a vehicle, but the folks over at J.D. Power have managed to do just that. By measuring the occurrence of vehicle maintenance issues over the course of years, the researchers at J....