Car Shoppers from Around the Country Trust Our Johnson City, TN Chevy Dealership
Our Chevy dealership is popular because we make every step of the car-buying process simpler, and that comes from having a large selection of new Chevy models, a helpful auto finance team, and many other resources for car shoppers. Our location in Johnson City also helps as we're close to neighboring states, and many customers find it worth the drive because of how stress-free we make buying a new car, truck, or SUV. We can even ship cars to drivers that are further away but still want to enjoy the process of shopping with us! Read more details below about out-of-state car shopping with us.
It's Easy to Drive to Our Chevy Dealership from Neighboring States
We're less than an hour away from the North Carolina and Virginia borders, and not much further from Kentucky and West Virginia, so we'...
Choosing Between the Chevy Colorado and Silverado
At Champion Chevrolet in Johnson TN, we have helped drivers across Tennessee find the perfect pickup to help take their productivity to the next level. There's nothing quite like the power and performance that comes from a Chevy, and no matter if it's a midsize or a full-size truck you need, you'll come away impressed.
The Chevy Colorado
The Chevy Colorado
may be on the smaller end, but its power is undoubtedly legitimate. It comes standard with a 2.5-liter four-cylinder engine that is paired to a six-speed automatic transmission. It gets a power output of 200 horsepower and 191 pound-feet of torque and a towing capacity of 3,500 pounds. However, you have a pair of engine option upgrades to choose from which take your power, torque, and towing to the next level.
3.6-liter V6 – 308 horsep...
Come Explore Used Cars at Champion Chevrolet Cadillac
If you've been looking to find standout savings, Champion Chevrolet has you covered as there are plenty of different used cars here in our Johnson City, TN showroom. That's why we encourage you to take a closer look and see what we have as there's a wide range of prices and options and you can find the one that fits your budget.
With used Chevrolet options as well as used cars, trucks and SUVs of a variety of different brands you're going to be able to find the one that grabs your attention whether it's the type of vehicle it is, the color, mileage, features and more, and you save over buying new while getting a standout reliable ride in the process. You can find the right price when you use our Great Deal projector from Car Gurus, a relied upon website that helps people research and...
Get Your New Chevrolet Camaro Today at Champion Chevrolet Cadillac
It's the beginning of the new year, we have left 2019 in the past and are happily welcoming 2020! Here at your local dealership in Johnson City, we are getting our 2020 inventory and have to make room for it, which means we are selling our 2019 models like crazy! If you have had your eye on a 2019 Camaro and are looking to buy for a marked down price, we only have a few left! This is the performance car perfect for long drives, morning commutes, and everything in between. And, our
2020 Camaro
will get you even more excited. To learn more, continue reading.
Why Buy A Chevrolet Camaro?
A Camaro is a fantastic gift for driving enthusiasts. The new 2020 model is all about enhanced performance, style, and intelligent technology. You can either choose the RS or the Convertible! And, ...
Learn More About the Unveiling of the New Tahoe and Suburban
Here at Champion Chevrolet Cadillac, we are very excited to announce the unveil of the new Chevrolet Tahoe and Suburban! These two Chevy favorites were recently unveiled in Detroit to an excited crowd.
Watch for yourself here
!
These SUVs are perfect for families in Johnson city looking for ample space, versatility, and style. So how do you take a classic and make it better? You offer more of everything you love about a large SUV, more style, more functionality, more technology, and more safety. To learn more about the new Tahoe and Suburban, continue reading.
Trims
We know that Johnson City drivers love to look and feel their best. The new Tahoe and Suburban come with stunning modern design features on each trim. The all-new Tahoe and Suburban both offer six trims that each varie...
Check Out Our Chevrolet Certified Pre-Owned Inventory at Champion Chevrolet
Check Out Our Chevrolet Certified Pre-Owned Inventory at Champion Chevrolet
We at Champion Chevrolet are very eager to show off our
impressive certified pre-owned inventory
to the Johnson City, TN area. With this unbelievable selection we are certain that you can find a Chevy vehicle that is right for you at a price that you can smile about. With such an unbelievable selection, we know that you won't have any trouble finding the vehicle that your family needs.
Why Buy Certified Pre-Owned?
Buying a certified pre-owned vehicle is a great idea. We know that not everyone is in the market for a new vehicle, but that they also might not be too excited to dive right into a used vehicle. Often times, you do not have a car report on a used vehicle, or you do not know what it has been thro...
How Does the "Invisible" Trailer Towing Camera Work?
Check Out the Unbelievable "Invisible" Trailer Towing Pioneered By GM
We at Champion Chevrolet are very excited to show off the impressive invisible trailer towing to our customers. This incredible new feature is relatively new, and sometimes needs a lot of explaining. With a feature as great as this, we know that we can make your life easier when it comes to towing a large trailer. General Motors works tirelessly to invent new and updated technologies to make trailering a breeze for you. With several different trailer camera angles to utilize, you can get a great look at what is going on behind you without ever turning around. Check out the "invisible" trailering angle and all it has to offer.
Invisible Trailer Towing
Here's how it works: invisible trailering works by utilizing a camera o...
How to Check your Oil
Your car, truck, SUV, or van's engine relies on clean oil of the proper weight to keep it running coolly, efficiently, and powerfully through Johnson City TN and beyond. Oil is vital to lubricating your engine's moving parts, keeping it from wearing, breaking down, and overheating. Ensuring your vehicle's engine has plenty of clean oil is key to keeping your favorite vehicle running right on the road for many years to come. Luckily, it's fast, easy, and free to check your oil yourself!

Checking Your Engine Oil
Checking your engine's oil supply is simple, no matter which type of vehicle you're driving. When your engine is cool:
1. Pull the hood release lever inside your car to unlock your hood.
2. Press the hood release latch under your hood.
3. Open the hood and prop it up.
4. Locate the engine ...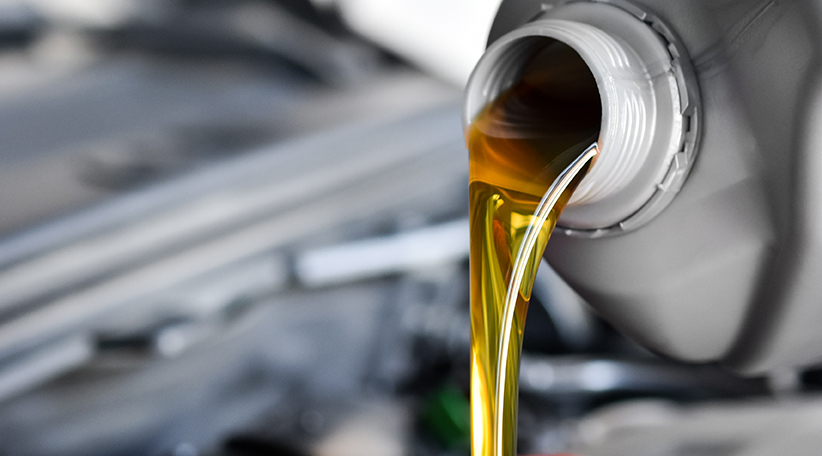 Come Check Out Our Fantastic Inventory of Used Models in Johnson City TN
Here at Champion Chevrolet, we have an excellent and vast inventory of used cars waiting for you to explore, and you can't beat these prices. We have it all from cars to trucks to SUVs no matter what you are in the market for we will work with you on an individual basis to ensure you find not only the best vehicle for your lifestyle but for your budget. We have both pre-owned and certified pre-owned (CPO) models that range from the year 2010 all the way up to 2019! Continue reading to learn more!
Certified Pre-Owned
One of the most common questions we receive from our Kingsport drivers is what does certified pre-owned mean, and the answer is simple. CPO models are newer models that have undergone a strict inspection process that is based on a point system. If materials or parts need to be ...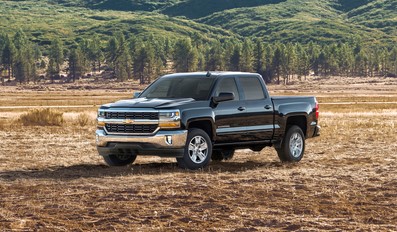 The 2019 Chevy Trax Against the Competition
When you're a Johnson City, TN driver in search of a new, small SUV, the 2019 Chevy Trax has likely caught your attention. With its stylish design and range of features, that's no surprise. But you may be wondering what else is out there, and that's why we're pitting the 2019 Chevy Trax against two of its competitors. That way, you can make an informed decision when it comes time to buy.

2019 Chevy Trax vs. 2019 Buick Encore
The 2019 Chevy Trax comes equipped with a 1.4-liter turbocharged ECOTEC engine. With 138 horsepower, the output of the 2019 Trax is similar to that of the 2019 Buick Encore. Both models will provide you with a surprisingly efficient yet performance-driven ride. When it comes to customization, though, the 2019 Trax shines through. That's because the 2019 Chevy Trax can be...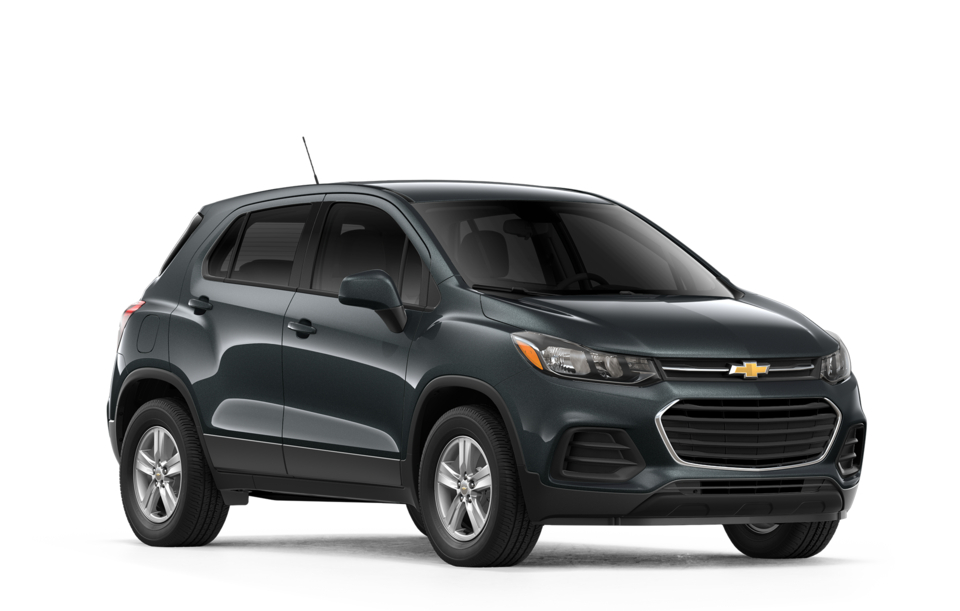 Tri-Cities Corvette & Camaro Car Show
If you're looking for something to do the weekend of September 20th, the Tri-Cities Corvette Club is having their annual car show, and our dealership is happy to host.

On September 21st, our dealership will be hosting a myriad of Corvette and Camaro models for the Tri-Cities Corvette Club Corvette & Camaro Show. Starting at 11:00 am, you'll be able to see some pristine and exciting models of what many consider to be the greatest American cars. With Vickymons Concessions on-site for food purchase, this event is shaping up to be one exciting Saturday.
Details are:
• $25.00 Registration Fee
• Dash Plaque and Event Shirt for the First 100 Entries
• Door Prizes, Including a Cash Drawing

Whether you're a classic car enthusiast, or just enjoy getting out and enjoying the Johnson City, TN community, yo...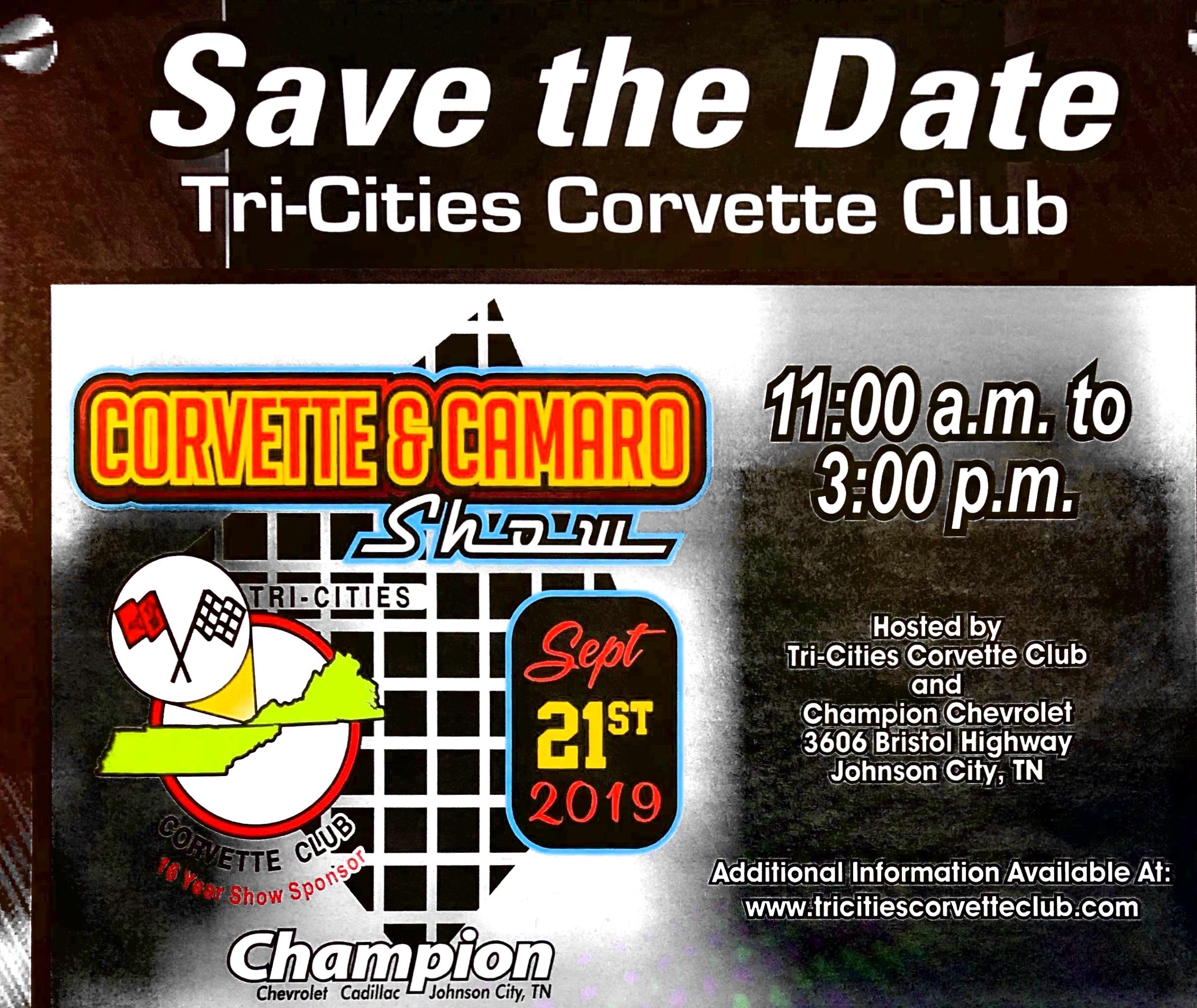 Champion Chevrolet Offers a Free Multi-Point Inspection with Every Service Visit
You already know that, to keep your vehicle running like new, regular maintenance is a must. Keeping up with the little items now can save you big problems further down the road. That said, you also know that things happen. The unexpected creeps up on us and that's just the way life is. Fortunately, the expert service technicians here at Champion Chevrolet are prepared for the unexpected. So, whether you need standard service, or something a little more serious, you can come to us with confidence, knowing we'll have you back on the road safely and as soon as possible.
Preventative maintenance goes a long way. That's why, no matter your reason for visiting our Chevrolet service department, your vehicle will be treated to a complimentary, comprehensive inspection. Even if you just need a sim...