Chevrolet Service Center at Champion Chevrolet
Chevrolet Service Center in Johnson City, TN
When it comes to keeping your vehicle running smoothly and efficiently, routine maintenance and repair play an integral role. With routine maintenance, you can ensure your vehicle is running the way it should, especially when you opt to service with Certified Service experts. Our technicians have experience with a variety of automotive service needs, which means that you can count on them to get the job done right. Once you schedule a service with us, that's something you can experience first-hand.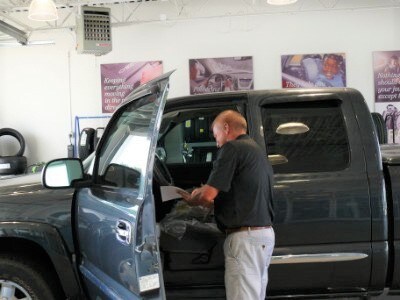 Get the Service Your Vehicle Deserves
At our dealership, we've been serving drivers from the Bristol, TN and Jonesborough area for some time. We understand what you expect when it comes to your experience at our service center. It's for that reason that we offer amenities like:
Three Complimentary Coffee Areas
Shuttle Rides and Loaner Vehicles
Wi-Fi
TV Service
Kid's Entertainment Area
Two Private Business Offices
We aim to make your time at our dealership as convenient as possible. Which is why we offer such a long list of complimentary services. And because our facilities are recently renovated, your vehicle will be getting the latest and greatest that the automotive industry has to offer. The last thing you should do when it comes to your Chevy model, is risk it by servicing at a third-party mechanic. Our technicians are factory-trained, because of that, they'll perform a job that you can count on for miles to come.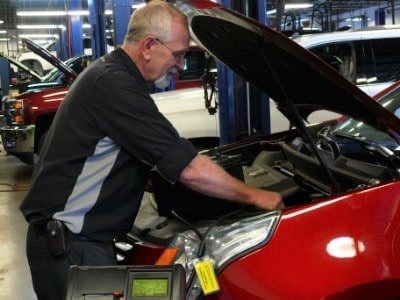 Oil Change & Filter Replacement
Whether you drive a Chevy Silverado 1500 or a Chevy Colorado, you'll want to consult your owner's manual to determine what the appropriate interval for an oil change is. Generally speaking, it's recommended you have this important service done every 3,000 miles. By performing your oil change at our service center, you'll have peace of mind we're using oil optimized for your vehicle. Better yet, we'll handle your filter replacement needs as well.
Tire Replacement & Rotation
If you're in need of new tires, our team can recommend the best tires for your Chevy and driving style. That way, you can get the driving experience that you're looking for. Additionally, we can handle your tire rotation needs as well. That way, you ensure your tires wear evenly.
Maintenance Schedules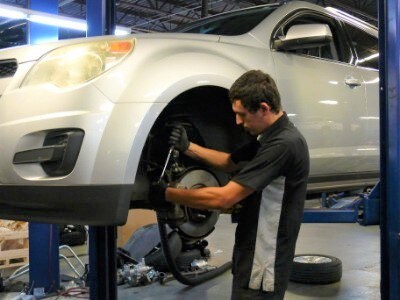 Multi-Point Vehicle Inspection
When you schedule a service with us, we'll complete a complimentary Multi-Point Vehicle Inspection. During this inspection will test and check a variety of components. Then, we'll go over the results in an easy-to-understand manner, so you can fully understand any issues your vehicle may have. Having a Multi-Point Vehicle Inspection done could prevent damage from unseen issues.
Brake Service
f you've been hearing strange noises or coming to a stop has seemed difficult, it's likely time for a brake service. Brakes play an integral role in your safety, so if you've noticed anything different, we encourage you to schedule a service quickly.
Battery Testing
A bad battery can cause some major headaches. That's why we offer battery testing to our Elizabethton and Greeneville drivers. We can test your battery to ensure it's functioning as it should. If it is time for a new battery, our service technicians are able to install a new battery to get your car safely back on the road.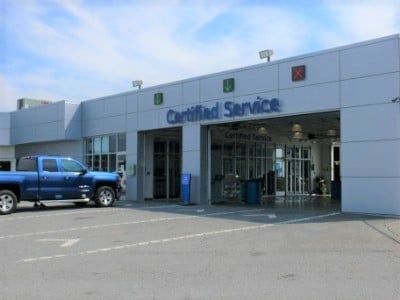 Schedule a Service Today
Is your check engine light on, or is your Chevy Equinox making an unusual sound? It's likely time to schedule a service appointment with our team. Once you do, you'll know exactly when you need to bring your vehicle to us. We encourage area drivers to service their Chevy model with us, that way, you can get the most out of your car, truck or SUV.
Make Service Appointment